Pebbles and On The Rocks in Eleuthera should not be rented.
We love Eleuthera. It is a wonderful island and we have stayed at a number of places on the island. We decided to try renting Pebbles after finding it listed online. The pictures on the listing looked great, so we booked our stay in April 2010 from
Patricia Leigh-Wood
. We rented the unit for approximated $200 a night, and were expecting an experience that matched that price in quality.
What a mistake.
After we arrived we quickly found what was not clear from the pictures. Pebbles is
dirty
. Pebbles is not well
maintained
. Pebbles has
bug issues
stemming from the aforementioned cleanliness and maintenance issues.
There were a number of things which made the unit uninhabitable. The rugs on the floor had mites/bugs in them that kept biting us all night. There were electrical problems, so that when we tried to plug in our laptop we got a shock from the plug.
The advertisement said there would be a working telephone, but it would not stop ringing and we had to unplug it. In the kitchen, the dishes in the cupboard were dirty, the microwave was not in working order and there were ants all over the place. The cupboards had a strong smell of insecticide and the dishwasher advertised was in a deplorable condition.
When we got in bed, the sheets had bugs in them that were crawling all over us when we tried to sleep, we had to remove all the blankets before we could sleep. We seriously considered sleeping in the car for the rest of the night.
The entry doors had wide gaps you can see when you stand in front of them that allow bugs to come in freely in a bug ridden Caribbean island.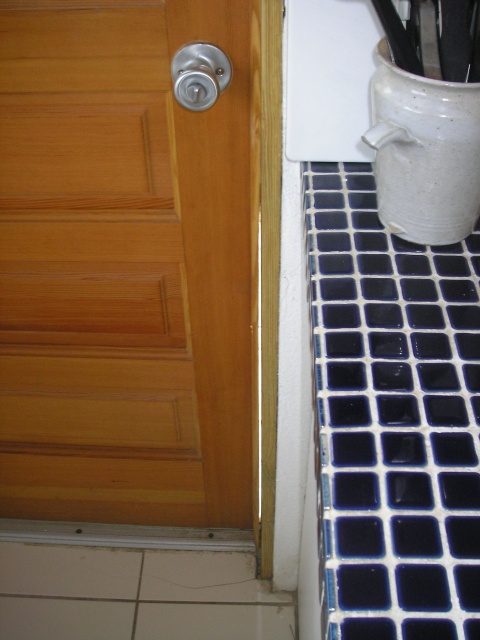 Usually, landlords ensure their rental unit has either functioning screens or proper doors that prevent bugs from entering. The screens were all in terrible shape and would not keep anything out. The screen doors also had a defect that prevented them from being closed completely, thus failing to prevent bugs from entering.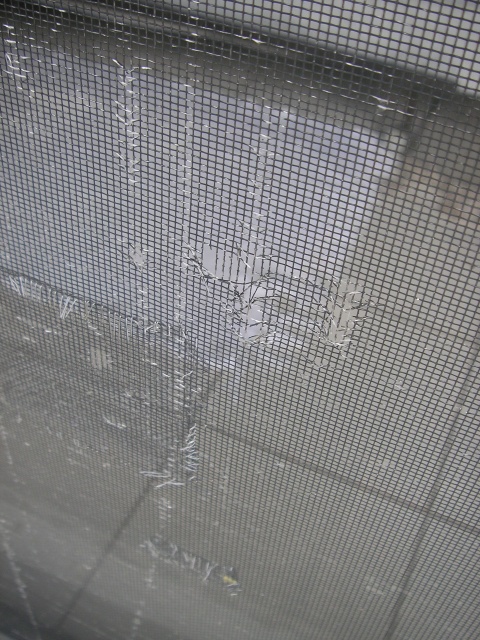 There was mold on the window coverings by the bedroom window.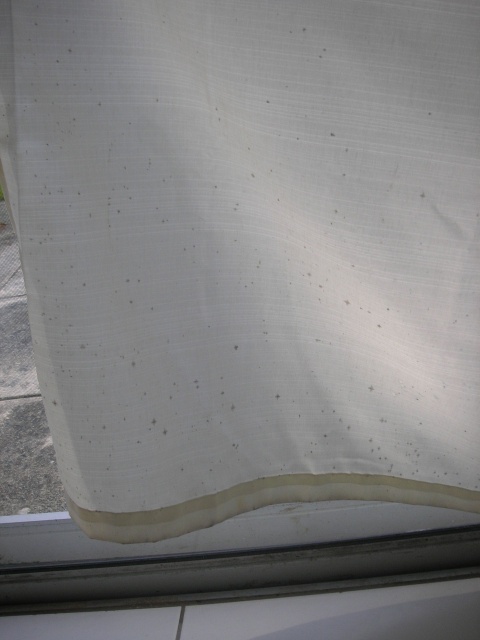 After discovering these issues, we started doing further research on Pebbles and On The Rocks. To our dismay, there were
complaints about the issues that we were facing dating back to 2006
. It became obvious that Patricia Leigh-Wood has not been concerned with the quality of Pebbles or On The Rocks.
It was at this point that we began to realize that any concerns we would raise during our trip would be ignored and we would end up spending the entire week in misery and/or sleeping in the car.
There were some bug-bombs left in Pebbles, which implied to us that these issues were known. To use the bug-bombs we would first have to seal the place for a few hours and then air it out for a few hours. However, given the poor maintenance of the screens, we would not be able to use the screens to air out the place because they would
just be letting bugs back in
. Given that we knew the screens were unlikely to be fixed by the inattentive owners before our trip was over, we were facing a week of battling bugs and insecticide fumes in the house.
During our first night there, we sent
Patricia Leigh-Wood
an email outlining our concerns about Pebbles. After barely sleeping and realizing that nothing would be done, we informed Patricia that we would be checking out by the set check out time. We were left to scramble to find another place to stay last minute to try and salvage our vacation. This also meant paying twice for the week. The owners refused to provide any compensation for the week's stay that we paid for, and have told us they see nothing wrong with the unit.
Please, if you are travelling to Eleuthera
do not
rent either Pebbles or On The Rocks. There are much better deals to be had on the island that are both more secluded and well maintained.